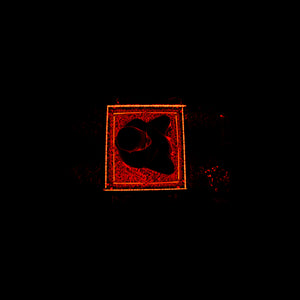 Graham Costello - 'Second Lives' CD
Regular price $17.00 Sale
Second Lives
GB1566CD
Mini-Vinyl Replica Style CD
Release date: 7th May, 2021

LP available here!

"unrelenting waves of cinematic imagery accrue an intensity that never seems to level off, even after the last note has faded." - Bandcamp

"Vibrant, caustic, fascinating" - Clash Magazine

"Dedicated, artful… fantastic" - Sunday Times 

Glasgow drummer and composer Graham Costello returns with his sophomore STRATA album, 'Second Lives', out May 7th on Gearbox Records.

A graduation from his critically-acclaimed 2019 debut album Obelisk, Second Lives is texturally Daedalian and more stylistically experimental than ever before. From the semi-free and frenetic "Legion", to the multi-faceted Reichian workout "Impetu", right through to the gentle yet pensive "Circularity", the album is filled with high-energy polyrhythms, improvisation and borderless musical exploration.

Speaking on this more personal direction, Graham says "my evolution as a person aligns with my evolution as a musician." The inspiration and wider themes of Second Lives sit with thoughts of identity, heritage, and Stoicism, as well as the theme of overcoming inner challenges - what you face and the process you go through to get to the other side.

Costello formed STRATA in 2016 - an ensemble which brings together stylistic elements of minimalism, jazz and noise-rock whilst channelling a strong DIY ethic. The ensemble is made up of some of Scotland's most exciting musical proponents. The band features: pianist Fergus McCreadie, whose critically acclaimed new solo album just came out via Edition Records; guitarist Joe Williamson, who was named Young Scottish Jazz Musician Of The Year in 2018 and leads hard-hitting 5-piece Animal Society; rising Trombonist Liam Shortall, who also leads jazz collective corto.alto; renowned bassist Mark Hendry and rising saxophonist Harry Weir who also leads AKU!.

Tracklist
1 အစ ('a ca)
2 Eudaimonia
3 Legion
4 Iris

5 The Colossus

6 Circularity
7 Impetu
8 Snowblind
9 Arrowhead
10 Ataraxia
11 Second Lives
Credits

Graham Costello's STRATA is:

Harry Weir - tenor saxophone
Liam Shortall - trombone

Fergus McCreadie - piano

Joe Williamson - electric guitar

Mark Hendry - electric bass

Graham Costello - drums and percussion
Produced by Darrel Sheinman
Co-produced by Hugh Padgham
Engineered by Hugh Padgham at RAK studio, London Mixed by Hugh Padgham at British Grove studio, London Mastered and cut by Caspar Sutton-Jones Gearbox Records
Cover photograph by Bernadette Kellermann and Graham Costello Sleeve design by Alan Foulkes
Recorded and mixed directly to analogue tape.
Mastered using Decca valve equalisation and Telefunken U73b compression and limiting. Cut on a Haeco Scully lathe with Westrex RA1700 series amps, Westrex 3DIIA cutting head.
Graham Costello plays Bosphorus Cymbals